No shade: the struggle to find the perfect foundation
December 1, 2020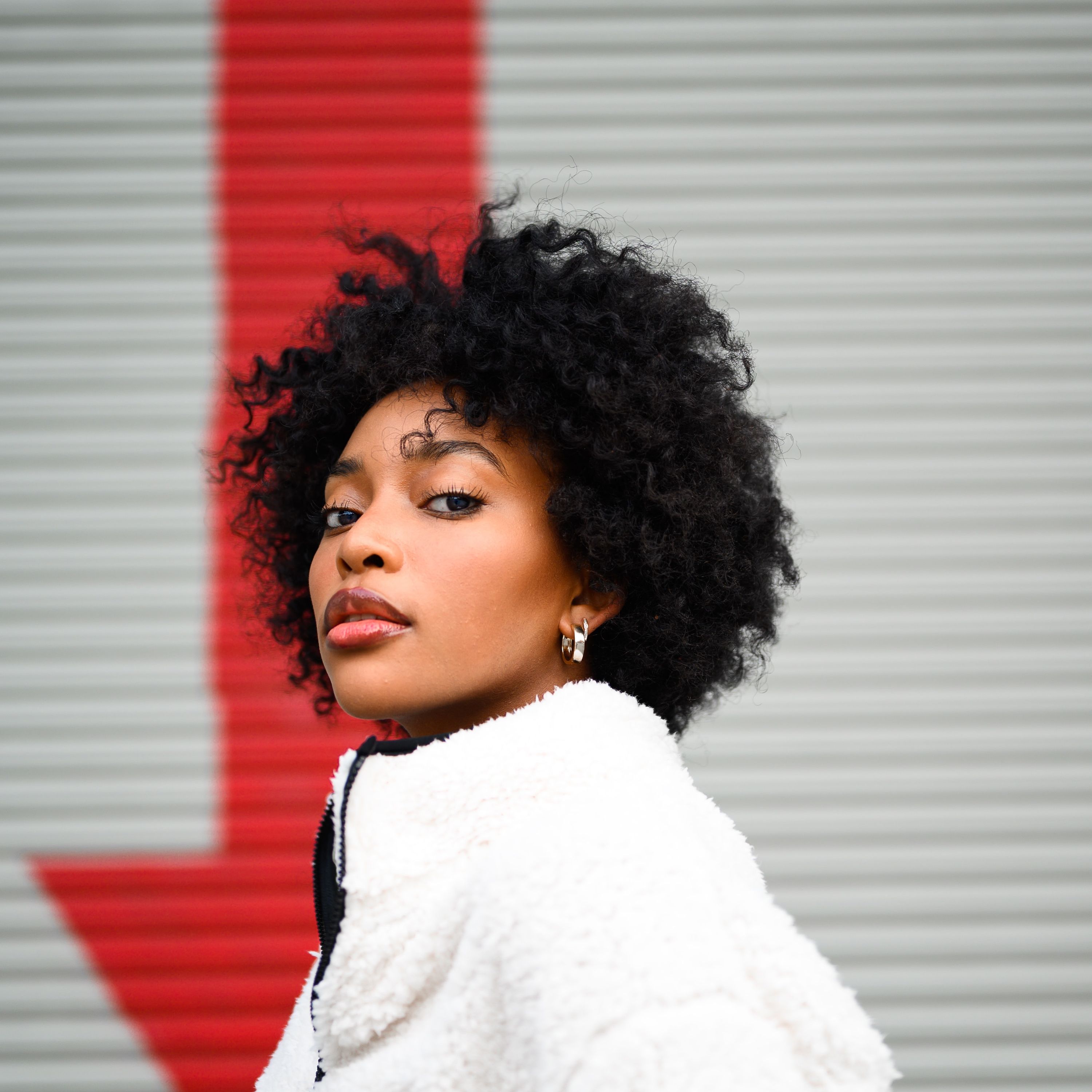 If you love makeup, you understand foundation's versatility. A person's entire look can change with foundation alone. If you're Black and love makeup, you can still appreciate foundation's powers of transformation, but you might also experience spasms of rage. Not only is it hard to find a satisfactory nude stocking, nude lip, band-aid, or sunscreen, but damn, even foundation?
My hormones gifted me with acne in the sixth grade. I had long wished for skin like my long-lost husband, Black Michael Jackson. Instead, every papule and pustule left darker marks on my dark skin—reminders of their existence long after they'd healed. Frustrated, I decided to "borrow" my mother's bottle of Mary Kay foundation. I had no business using her two-shades-lighter-than-me foundation on my face. But when you're desperate, logic doesn't follow reason. My self-delusion firmly in place, I slathered the brown liquid over my face. With my hyperpigmentation well-concealed, I brushed a layer of powder to set my damp veneer. Sure my neck and face didn't match in tone, but I felt a boost of confidence—at least the dark marks were invisible. Soon, wearing foundation became natural, like wearing a second skin.
Fast-forward two decades later, and I'm still wearing foundation to cover my imperfections. I've since ditched Mary Kay (bless up) and have had my share of trials with various brands. From drugstore brands like Milani to mid-level brands like Iman Cosmetics to high-end brands like M.A.C., I've tried it all. Regardless of price or prestige, I've always had to engage in inconvenient behavior: buying two colors so that I can mix them to get a perfect match. Even during a short-lived career as a makeup artist, I always had to mix foundation for darker-skinned models. I learned through personal and professional experience that in the world of beauty, pale and white skin is the revered default.
This isn't just a beauty issue; it applies to fashion, healthcare, and beyond. Just as Kodak film once couldn't pick up dark skin and the Google Photos algorithm labeled Black people as "gorillas," there's a massive opportunity for beauty brands to make my foundation problems passé while making a profit.
The May 19, 2009 issue of Women's Wear Daily reported that Black women spend $7.5 billion on beauty products, 80% of which goes towards cosmetics and skincare products. In 2017, Black Americans spent $54 million, out of a total $63 million, on ethnic beauty products, according to Nielsen.
The collective buying power of Black Americans, as of 2017, is $1.2 trillion annually. Why does this matter? While the Census predicts that the United States will become a majority-minority country by 2043, new data shows something different. A 2016 report from the Economic Policy Institute projects that the American working class will consist of a people-of-color majority by 2032. Companies' excuses for the lack of a target market aren't convincing. They want a slice of our spending power; the frantic race to keep up with Fenty is proof. But either they don't know know how to capitalism properly, or they miss the mark when creating products that don't work for us.
I hoped to escape my two-bottle fate when the singer Rihanna launched Fenty Beauty in 2017. The brand touted forty diverse shades that put people of color first. The media showered Fenty with praises, with articles celebrating the brand's diversity.
Convinced I'd find a shade for myself, I bounded into New York City's Sephora Meatpacking location and excitedly swatched a few bottles of the Pro Filt'r foundation. After a few minutes of lying to myself, I had to admit that Fenty wasn't going to be my holy grail. If I wanted to make this work, I'd have to buy two bottles. While #460 was almost a match, and #470 was a touch too dark, they'd be just right if I blended them.
While I may have dreams of being reincarnated as a trust fund baby or having a generous sugar daddy (or sugar they-dy or sugar mommy, I won't discriminate), my reality is one of humble financial means. I walked out of Sephora with some Fenty Gloss Bomb as a consolation prize.
Look, I know what you're going to say—"do you even wait for the foundation to oxidize?" I do. Even for Fenty, after swatching on my hands, face, and neck, and stalking out of Sephora, I waited for a full eight hours. The colors did oxidize (change color when exposed to air), but they still didn't match my skin.
Being questioned, doubted, and seen as overreacting comes with the territory of being a Black womxn. And it's exhausting. The darker your skin, the worse your options become. Foundation for Black consumers tends to contain only one of three undertones: yellow, orange, and red. It's as if color theory doesn't apply when brands make foundations for darker-skinned people. Even when brands try to provide a darker shade range, they fall short. The options are limited and often have huge jumps between colors.
Taking Black consumers' needs into consideration means testing and talking with them to ensure inclusivity beyond lip service. As a dark-skinned Black femme, I love being Blackity Black (I know, the self-hatred programming failed—bummer), and companies who want to make money need to accept this.
I don't want to live a life wearing foundation that implies I'm allergic to shea butter or aspiring to be Reverse Rachel Dolezal. (But if that's your look, listen fam, my door is always open to discuss your insecurities.) Sure, we can buy two bottles due to a lack of choice, but we have $1.2 trillion to spend if we have access to options that consider us.